Medically Supervised Weight Loss Programs in Boca Raton, FL
At Boca Medical Care, our medically supervised weight loss programs are your guide to success. Medically supervised weight loss programs offer personalized approach that help in addressing underlying conditions of people. For more information,

contact us

today or book an

appointment online

. We are conveniently located at

9250 Glades Rd #110. Boca Raton, FL 33434

.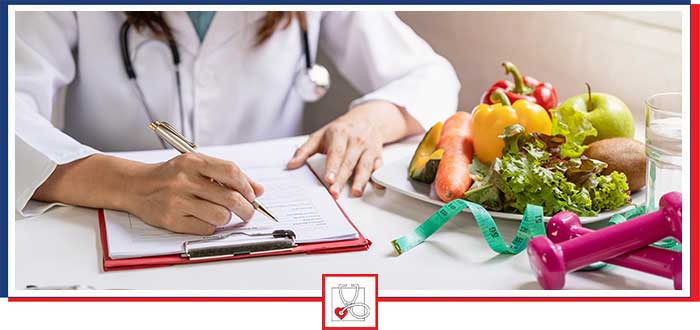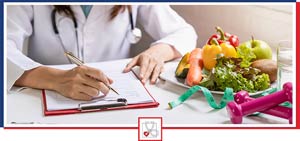 Table of Contents:
What is a medically supervised weight loss program?
What is a supervised diet?
Why is medically supervised weight loss more effective?
What can I expect from a medically supervised weight loss program?
In the past, losing weight was a major undertaking that required hours of exercise and a lot of willpower. Today, there are medical weight loss programs that can achieve the same results but with a lot less effort because each program is tailored to meet the health needs of the individual, maximizing results. The best medical weight loss program will provide a supportive environment, professional guidance, and a variety of weight loss services to help you reach your weight loss goals. Many people have success with medically supervised weight loss programs, where a medical professional closely monitors your weight loss to ensure you are reaching your goals in a healthy manner.
What is a medically supervised weight loss program?

A medically supervised weight loss program is a program that helps people lose weight and keep it off. These programs typically offer a combination of diet, exercise, and lifestyle coaching. They are often run by doctors, dietitians, and other health professionals who are qualified to help people lose weight and adopt healthy behaviors. In some cases, a doctor may refer a patient to a weight loss program to provide extra support and guidance along their weight loss journey. They can take many forms, from group programs where people meet in person to talk about diet and exercise, to online services that provide personalized diet and exercise plans. They can also be delivered in a variety of formats, although the most effective programs are in-person, as this enables the ability to run diagnostic tests such as biological, hormonal, and physiological measurements to maximize results and achieve the best outcomes.
What is a supervised diet?

A supervised diet is a diet in which a healthcare professional provides help and guidance to the person following the diet; it is often based on the individual's nutritional needs which are determined by running diagnostic tests such as bloodwork. The goal of a supervised diet is to help the person improve their health and achieve a healthier weight; this significantly reduces the risk of several chronic diseases, including diabetes, hypertension (high blood pressure), and heart disease. Some examples of supervised diets include medically supervised diets, which are designed to help people lose weight or reduce their risk of developing chronic conditions such as hypercholesterolemia (high cholesterol) or kidney disease, and lifestyle-supervised diets, which help people improve their health by changing their diet and exercise habits. Both types of supervised diets are often prescribed by doctors as a way to improve a person's health and reduce their risk of developing serious conditions, but also focus on instilling long-term behavioral changes to support sustainable results.
Why is medically supervised weight loss more effective?

Medically supervised weight loss is more effective than traditional weight loss methods because it is individualized to meet the unique health needs of each patient. This customization includes nutritional needs to balance any vitamin or mineral deficiencies, dietary restrictions to promote healthy food choices, and exercises that are safe for the individual's body type and previous level of activity. Furthermore, these programs are more effective because they are more involved than just diet and exercise; they also take into account emotional connections with food and mental health issues that could prevent someone from reaching their goals, often through behavioral counseling. In addition to this, every program is supervised by a medical professional who will provide support, guidance, and encouragement along the way; this is one of the biggest factors that lead to the high success rate of medical weight loss programs. Finally, medically supervised weight loss programs have a strong emphasis on implementing behavioral changes in the long term, so patients are much more likely to maintain their weight loss goals for many years. Other weight loss programs promise immediate results without focusing on long term success, causing most people to revert to their previous lifestyle and reversal of their weight loss results.
What can I expect from a medically supervised weight loss program?

Medically supervised weight loss programs take into consideration many different factors that impact one's health, including:

• Blood Pressure
• Heart Rate
• Sugar Levels
• Activity Levels
• Blood Work
• Medication Levels

These programs provide support for people who struggle to lose weight and provide motivation for better health outcomes while also reducing risk factors associated with obesity such as heart disease and diabetes. Boca Medical Care can help you lose weight in a safe and healthy manner, and provide you with the tools you need to keep it off for good. Call us or schedule an appointment for medically supervised weight loss, or visit our clinic conveniently located at 9250 Glades Rd #100 Boca Raton, FL. We look forward to serving you! We serve patients from Boca Raton FL, Deerfield Beach FL, Pompano Beach FL, Coral Springs FL, Delray Beach FL, Parkland FL, Boynton Beach FL, and Fort Lauderdale FL.