Benefits of Visiting Medical Weight Loss Clinic Q&A
If you are still struggling with your weight loss goals, and want to finally see long-term weight loss results, contact Boca Medical Care today! Contact us today for more information or book in with one of our weight loss injection specialists at your earliest convenience. Boca Medical Care is Conveniently Located at 9250 Glades Rd #110 Boca Raton, FL 33434.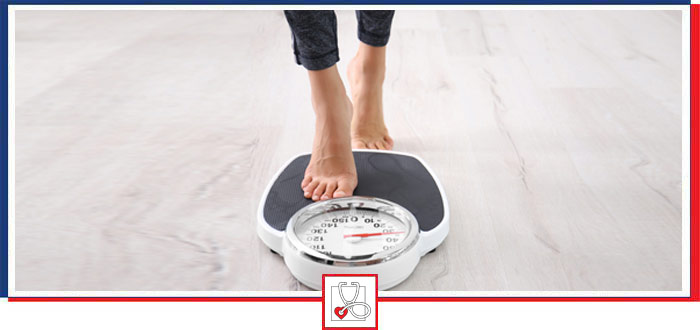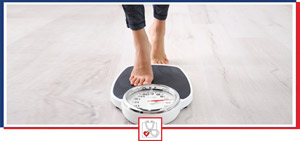 Table of Contents:
Why do medical weight loss clinics achieve long-term results?
What happens when I visit a weight loss clinic?
Who would benefit from seeing a weight loss doctor?
Why do medical weight loss clinics achieve long-term results?

Many of our patients have been through the ups and downs of weight loss, the fad diets, "miracle treatments" and so much more, but continue to regain the weight back or more. Much of the reason these diets, and quick weight loss miracle treatments do not work are due to them providing short-term plans, with a focus on losing the weight quickly, without teaching you how to keep it off, which is what is the main requirement for long-term weight loss planning.
 
This is why medical weight loss clinics are providing higher success rates and showcasing long-term results from our patients. We plan for long-term success with a focus on maintenance once you lose weight.

Boca Medical Care creates a personalized plan specifically for each patient to help address their lifestyle, goals, and their medical history. Sustaining your weight once you have lost it safely with the proper support and help will be the key to each patient's success with Boca Medical Care.

At Boca Medical Care Weight Loss Clinic, we focus on specializing in living healthy, accelerated weight loss programs, metabolic weight loss programs, healthy meal planning, whole foods programs, and so much more!

The medical professionals and physicians at Boca Medical Care have the knowledge and tools to help their patients succeed when it comes to their weight loss journey and maintenance journey after weight loss.
What happens when I visit a weight loss clinic?

All of our new patients that are visiting Boca Medical Care for the first time will receive a consultation with a few things that will need to be reviewed before we can recommend or move forward with your weight loss journey.

Boca Medical Care will review you:

●     Medical History
– Medical history for anything we may need to be aware of when it comes to personalizing your medical weight loss program.

●     Physical Exam
– Provide a physical exam to make sure you are able to handle a weight loss program and recommend a specific one that will fit your lifestyle, goals, and medical history.

●     Body Fat Analysis
–  We will run a body fat analysis to review how much body fat you have, and what is considered a healthy percentage of body fat that you should generally be trying to reach.

●     Body Measurements
–  Measurements of the body, in specific measuring the chest, hips, and abdominal girth. We will continue to take measurements throughout your journey with us to showcase to you the big and the small achievements that you are making.

●     BMI
– Review your BMI to know exactly where you are on the BMI scale.

●     Blood work
– Blood work may be requested, this includes a chemistry panel, insulin levels, lipid panel, and CBC.

●     EKG
– EKG is known as an electrocardiogram which is a simple test that measures the electrical signals to your heart.
Who would benefit from seeing a weight loss doctor?

Have you been a victim of the weight loss roller-coaster, going up and down in your weight fluctuations without seeing long-term results? Have you tried losing weight on your own without success? Have you lost the weight on fad diets, to immediately gain it back due to insufficient information on the maintenance side of weight loss? Maybe you are tired of the extra baby weight that eludes you after giving birth.

If you answer yes to any of the questions above, you would benefit from a visit to a medical weight loss doctor at Boca Medical Care. It can be tiring, time-consuming, and straight-up frustrating to continuously try so hard to lose weight, to simply gain it all back again once the maintenance part is required. We understand how it feels to be on that emotional roller-coaster of a weight-loss ride, it's time for you to get off and see positive long-term weight-loss results. You can call to make an appointment or walk into our clinic in Boca Raton, 9250 Glades Rd #110. We serve patients from Boca Raton FL, Deerfield Beach FL, Pompano Beach FL, Coral Springs FL, Delray Beach FL, Parkland FL, Boynton Beach FL, and Fort Lauderdale FL.