Testosterone Injections Questions and Answers
Testosterone injections may have many benefits such as increasing muscle mass, bone density, and strength, improving mood and energy levels, enhancing libido and sexual functions, and aiding in the treatment of certain medical conditions. Boca Medical Care provides testosterone injection treatments for patients who are experiencing low testosterone. For more information, please 

contact us now

or 

request an appointment

. Boca Medical Care is conveniently located at 

9250 Glades Rd #110 Boca Raton, FL 33434

.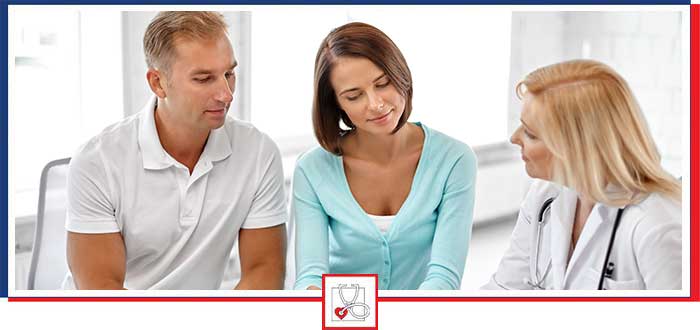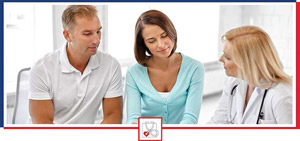 Table of Contents:
What is testosterone injection?
What are testosterone injections used for?
What should I discuss with my healthcare provider before receiving testosterone injection?
How long does testosterone injection take to work?
What is testosterone injection?

Testosterone injections are a form of hormone therapy used to treat certain conditions in men and boys that are caused by a low level of testosterone. Both men and women naturally produce testosterone hormones, with males having a large amount that is stored in their testicles. Women have a small amount in their ovaries and adrenal system. Testosterone injections are intended to be used only in the presence of a medical condition such as impotence, delayed puberty, weight gain and other conditions. Many of the symptoms of low testosterone can be confused with the signs of aging, as testosterone production does decrease as men age. At Boca Medical Care, our experienced team can help determine if you have a low testosterone level and if it's the result of a medical condition or simply a natural progression that comes with aging. Our doctor can determine if you are a candidate for testosterone injections and explain to you the risks and benefits of the injections.
What are testosterone injections used for?

Testosterone injections are used to provide the body with a boost of the testosterone hormone. This injection of testosterone can provide relief from symptoms caused by low testosterone such as erectile dysfunction, decreased sex drive, lowered sperm count, weight gain, hot flashes and anxiety or depression. With testosterone injections, hormone levels in the body can be regulated, causing a reversal of the symptoms of low testosterone. As a result, men can experience an increase in their sex drive, decrease in erectile dysfunction, increased energy levels, improved mood and an increase in sperm count. The health professionals at Boca Medical can perform the necessary tests to check for low testosterone. Once a diagnosis is made, they can provide you with a treatment plan that may include testosterone injections and explain to you what you can expect from testosterone injections.
What should I discuss with my healthcare provider before receiving testosterone injection?

Prior to receiving testosterone injections, you will need to be properly diagnosed as having low testosterone, with a determination on how low your testosterone levels are and what is causing them. If they are within the natural levels based on your age, treatment is not necessary. However, if they are abnormally low, your doctor may recommend testosterone injections to help relieve symptoms. Your doctor will want to know of any existing medical conditions such as heart disease or sleep apnea, or if you have previously had prostate or breast cancer. The team at Boca Medical Care are trained and experienced with the diagnosis and treatment of low testosterone in their male patients and will work with them on the right treatment plan for their unique case. Testosterone injections aren't for everyone and should only be used to treat a medical condition caused by low testosterone.
How long does testosterone injection take to work?

Individual results will vary, and your doctor will be able to help you fully understand your testosterone injection treatment. That being said, as the injections administer the hormone directly into your blood stream, the effects are quick, with the peak occurring typically around 24-48 hours following the injection. After that the effects will start to wear off, so repeated treatments are typically needed about every 2 weeks.
Dr. Khan at Boca Medical Care will provide you with a comprehensive treatment plan to combat your low testosterone, which will include the frequency of the injections needed to maintain the results. Patients may need multiple injections before they really start feeling the benefits of the treatment, but each individual is unique and will have a different experience with testosterone injections. Dr. Khan will walk you through your treatment plan, including any potential side effects, risks and benefits and what you can expect to see and feel as a result of your testosterone injections. You can either schedule an appointment, call us, or visit our clinic at 9250 Glades Road, Suite 100, in Boca Raton, Florida, for a walk-in appointment. We serve patients from Boca Raton FL, Deerfield Beach FL, Pompano Beach FL, Coral Springs FL, Delray Beach FL, Parkland FL, Boynton Beach FL, and Fort Lauderdale FL.