Immigration Physicals Questions and Answers
Dr. Khan offers top rated immigration physicals near Boca Raton, FL. Visit us at

9250 Glades Rd #110. Boca Raton, FL 33434

or give is a

call

today.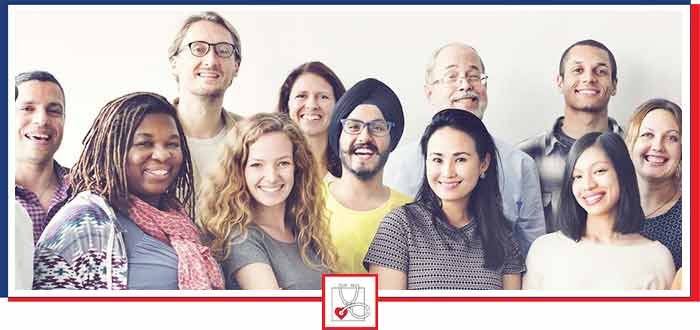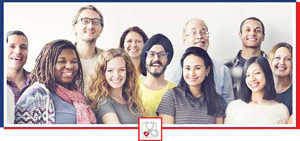 Table of Contents:
What will a doctor check for during a medical exam for immigration?
Can you complete all of the necessary tests in your office?
What vaccinations will I need?
One of the most important parts of your immigration application process is the physical examination that is required. At Boca Medical Care, we provide access to these specialized exams by a certified immigration doctor. You must receive a physical exam in order to complete your immigration application, and it must be performed by a doctor who has been approved to do so . Dr. Irfan Khan has comprehensive experience providing these immigration physicals and can help you achieve your dreams of immigrating by providing this necessary service at his convenient office in Boca Raton near West Boca Raton, FL.
What will a doctor check for during a medical exam for immigration?

There are several important parts of your physical exam. In addition to a physical examination of your eyes, ears, lungs, abdomen, heart, external genitalia, and other parts of your body, your doctor will perform a test for tuberculosis, chest x-ray, and blood test to check for syphilis. The immigration medical exam will screen patients for a range of important medical conditions and ensure your overall health. You will also be required to show proof of prior vaccinations. If you have not received certain vaccinations or cannot provide proof of them, you will be required to undergo immunization before your medical exam can be certified and submitted with the rest of your application.
Can you complete all of the necessary tests in your office?

Yes, at Boca Medical Care, we offer comprehensive services. This means that the vaccinations, blood work, and x-rays your immigration exam requires are all available in our office. We maintain our own radiology equipment and have an in-house laboratory that can provide the blood testing services and results necessary. We believe that by providing you with access to all of the services you need in one place, we can help you expedite your immigration physical, helping you to receive the results you need quickly, so you can complete your immigration application and take the next step in the immigration process. We have experience in providing these types of exams and completing the necessary paperwork, so you can minimize the chances of having to resubmit your results.
What vaccinations will I need?

The vaccinations required for adults and children seeking to immigrate into the United States are very important. Not only does receiving these vaccines ensure the health of you and your family, it also helps to protect your new neighbors and community at large. There are many different vaccines required for people who are applying to immigrate. This list of vaccines may be updated at any time, but will include vaccines for the following diseases: rotavirus, polio, pertussis, influenzae, varicella, hepatitis A and B, diphtheria, rubella, measles, mumps, tetanus, and haemophilus influenzae type B. The list of required vaccinations is determined by the Advisory Committee on Immunization Practices (ACIP) and is designed to prevent dangerous illnesses from recirculating within the United States. Some of these diseases, including polio, are deadly, but have been eradicated or nearly-eradicated because of the implementation of comprehensive vaccination protocols. If you have previously received any or all of these vaccines, you should bring your health records with you to your appointment, even if those records are written in another language. If you are unable to present these records, you will need to undergo new immunizations.

If you live in West Boca Raton, FL and are looking for a doctor who can perform an immigration physical exam nearby, contact Boca Medical Care in Boca Raton, FL to schedule your appointment today. We are conveniently located a short drive away and can perform all of the necessary evaluations onsite, so you can quickly receive your results and complete your immigration application. We serve patients from Boca Raton FL, Deerfield Beach FL, Pompano Beach FL, Coral Springs FL, Delray Beach FL, Parkland FL, Boynton Beach FL, and Fort Lauderdale FL.