Immigration Physical Exam in Boca Raton, FL
Boca Medical Care provides USCIS Medical Exams. Our civil surgeon physician provides I-693 immigration physicals in Boca Raton, FL. For more information, please

contact us now

or

request an appointment

. Boca Medical Care is conveniently located at

9250 Glades Rd #110 Boca Raton, FL 33434

.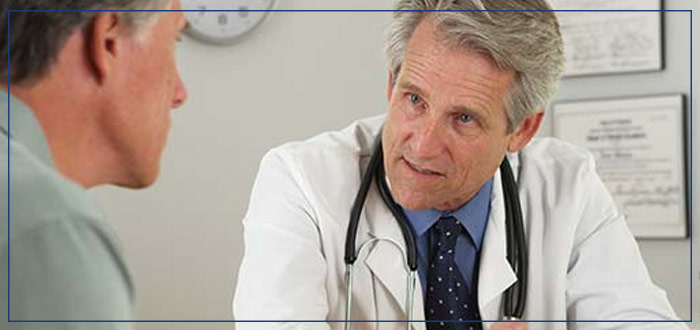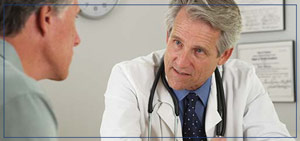 Table of Contents:
What is involved in an immigration physical?
How can Boca Medical Care help you?
Are you or someone you know working on obtaining their U.S. Citizenship or permanent residence? Accurately following all the requirements to obtain a green card for permanent residence is very important. One of the requirements states that anyone wishing to obtain U.S. citizenship is required to undergo a medical examination. It can be difficult to find a medical doctor with the necessary certification to perform the required immigration physical. We have good news for you! Boca Medical Care can help. Our very own Dr. Irfan Khan, MD right in Boca Raton is qualified to perform immigration physicals. What is involved in an immigration physical? How can Boca Medical Care help you?
What is involved in an immigration physical?

An immigration physical is similar to the routine wellness exams that a person has performed by their primary care provider. Dr. Irfan Khan, MD will spend time examining and discussing your medical history. Then he will perform a physical examination. He will look at your eyes, nose, ears, and throat. Your skin, abdomen, lymph nodes, and external genitalia will be examined as well. Dr Khan will listen to your breathing and to your heart beat. Proof of vaccinations are necessary for all immigration applicants as well. These vaccinations include the following:  Hepatitis A, Hepatitis B, Influenza, Influenza type b, Measles, Rubella, Meningococcal, Mumps, Pneumococcal, Pertussis, Polio, Rotavirus, Polio, Tetanus and diphtheria toxoids, and Varicella. If you can not provide proof of vaccination records then blood titers are drawn. The doctor will be performing a Tuberculosis (TB) skin test and will perform a chest X-Ray. Depending on the age of the applicant, a blood test is required to determine if the applicant has Syphilis. The age of the applicant will also be a determining factor in the required urine collection and testing for Gonorrhea. If the applicants test results  for Syphilis and Gonorrhea return positive then the applicant will need to receive necessary treatment before continuing with the application process. If test results reveal that you are a carrier of an active communicable disease Dr. Khan will discuss with you how it will effect your green card application. The doctors results for your exam will remain valid for up to one year.
How can Boca Medical Care help you?

Because of the immigration requirements not all medical doctors can conduct an immigration physical. The United States Citizenship and Immigration Services ( USCIS) specifically requires that all immigration physicals be performed by a certified and designated Civil Surgeon. A Civil Surgeon is a medical doctor in the United States who is certified by the USCIS to perform medical examinations for those applying for adjusted status, and permanent residence status. This is different from a panel physician who also performs medical examinations, but does so outside of the United States.

Dr. Irfan Khan, MD of Boca Medical Care is an immigration physical specialist. This means that Dr Khan has received the necessary certification from the United States Citizenship and Immigration Services to conduct the required medical examinations for those applying for citizenship in the United States. You can have peace of mind knowing that you are in good hands at Boca Medical Care. Our Dr. Khan has years of experience in his practice and specifically in physical exams for immigrants. Dr. Khan and his medical team are very thorough in the inspection of their medical reports. They want to do all that they can to reduce the chances of an omissions error that can  result in a rejection. All of the required testing and vaccinations can be cared for  right here at our facility. You will find that this allows us to give you the results of your examination faster than you could receive them anywhere else.

At Boca Medical Care you will find that our experienced and friendly medical team can provide a variety medical services for you and your family. You can entrust all your health care needs to the capable hands at your local Boca Medical Care in Boca Raton, FL. Call and talk with a member of the Boca Medical Care team today for more information, or to schedule an appointment. You can contact us. Our office is also conveniently located at 9250 Glades Rd #110. Boca Raton, FL 33434. We look forward to hearing from you soon.