Telemedicine Consultation in Boca Raton, FL
Dr. Khan at Boca Medical Care offers confidential and convenient telemedicine services in Florida.

Call now

to schedule an

appointment

with our physician today.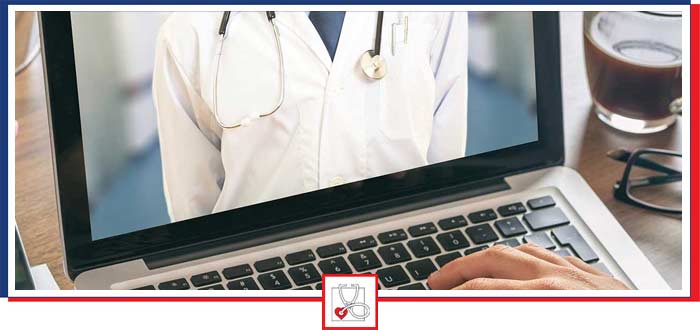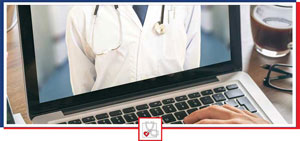 Table of Contents:
What is the use of telemedicine?
What is the difference between telehealth and telemedicine?
How can I get a visit with telemedicine?
Do you offer telemedicine consultation in Boca Raton, FL?
Whenever you or a loved one is ill or injured and you just don't want to leave the comfort of home, or if you shouldn't leave home for some reason, then telemedicine is what you'll want. With this kind of care, any medical advice, diagnosis, and recommendations for treatment can be provided without you having to go anywhere other than to your phone or computer! If that's the kind of care you want, then we want to hear from you at Boca Medical Care.
What is the use of telemedicine?

Telemedicine is practically the same as regular, in-person medicine, but as you might have guessed, telemedicine is healthcare over telecommunication! You'll be able to connect with a doctor over your phone or internet and then receive remote care. This is also known as having a virtual doctor's visit.

With telemedicine, you'll be able to receive care for a minor injury, mild illness, or chronic condition, or minor symptoms. For instance, if you have flu-like symptoms, a doctor may be able to determine whether the symptoms are those of the flu or another condition. From there, the doctor may prescribe medication or possibly recommend in-person or clinic curbside testing. Many different urgent care and primary care services can be provided via telemedicine. Even a visual physical exam can be provided via a videoconference.

You can stay home for that kind of care, and there's another big benefit with telemedicine: it tends to be less expensive than in-person healthcare. Typically, health insurers will cover the costs of telemedicine too. We can find out for you if your particular provider will cover the costs of your visit with Boca Medical Care.
What is the difference between telehealth and telemedicine?

Technically, there's a bit of a difference between telehealth and telemedicine. Usually, the term "telehealth" is used to describe a broader range of remote healthcare services than telemedicine. The term "telemedicine" usually refers to remote clinical services only, but really, both terms can be used to describe the same kind of remote healthcare. You can use either term with us at Boca Medical Care and we'll know what you're referring to!
How can I get a visit with telemedicine?

It's easy to get a telemedicine visit! Clinics like urgent care clinics, doctor's offices, specialist clinics, and others may be able to provide telemedicine visits. Boca Medical Care can provide telemedicine visits or consultations. A telemedicine appointment with us is secure, confidential, and HIPAA-compliant, and the doctor will be able to see you face-to-face if that's your preference. Please note, though, that telemedicine visits are not available for serious medical conditions such as chest pain, severe trauma, shortness of breath, or severe pain; and Boca Medical Care does not prescribe controlled medications over the phone. We can provide a great number of other services, though, so reach out to us today if you need our care.
Do you offer telemedicine consultation in Boca Raton, FL?

Yes, we do! You can have a visit or consultation with Dr. Khan. To learn more about the service or to book an appointment with the doctor, give us a call today at Boca Medical Care. You can call us or book your visit/consultation with us online. The doctor would be happy to speak with you for any reason, so don't hesitate to call us at his clinic today if you believe you'll benefit from his services.

The doctor looks forward to speaking with you soon and "seeing" you during a virtual visit!