Medical Weight Loss Doctor in Boca Raton, FL
Boca Medical Care has a team of experienced medical weight loss doctors who can help you get rid of those extra pounds in a healthy way. For more information,

Contact us

today or book an appointment online. We are conveniently located at

9250 Glades Rd #110. Boca Raton, FL 33434

.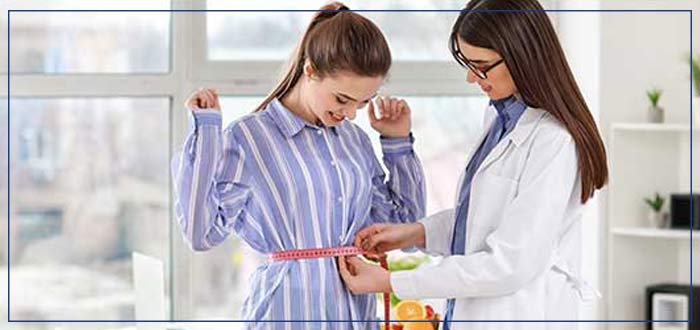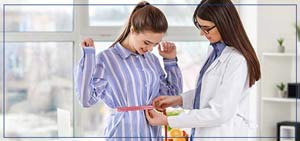 Table of Contents:
Is there a difference between medical weight loss and weight loss?
How can a doctor help you lose weight?
When should I see a doctor about my weight?
Is medical weight loss effective?
When it comes to losing weight, there are countless diets and exercise programs that claim to be the best way to burn off excess fat and achieve a sculpted physique. But a medical weight loss doctor offers a different approach, which can be far more effective than dieting and exercise in helping patients lose weight and keep it off for good. Medical weight loss doctors like Dr. Irfan Khan, MD help patients achieve their weight loss goals by providing a range of medical weight loss services, including consultations, diagnostic tests, and supervised weight loss programs.
Is there a difference between medical weight loss and weight loss?

Medical weight loss is the intentional, medically supervised loss of weight to improve health. This can be accomplished through a variety of methods, including medication or surgery, although many medical weight loss clinics focus on non-pharmacological and nonsurgical treatments, such as instilling long-term behavioral changes and forming a healthy relationship with food. This is different from weight loss that is achieved without medical intervention or supervision which typically focuses only on diet and exercise.
How can a doctor help you lose weight?

Doctors can help you lose weight using a variety of techniques and methods, especially if they specialize in weight loss. Medical weight loss doctors often offer programs to help their patients lose weight in a healthy manner. Every program is supervised by the doctor to ensure the patient is in good health and is meeting their weight loss goals. The diet and exercise plan the medical weight loss doctor gives the patient is individualized to meet their specific health needs so that they can achieve the greatest level of success.

Medical weight loss programs are much safer than fad diets and allow individuals to focus not only on losing weight but also on improving their overall health and physical wellbeing. Dr. Irfan Khan, MD oversees all of the details of the program and can make adjustments accordingly. Each program is customized based on the individual's unique needs, so they can receive the vitamins and nutritional advice they need for success. People who take part in medically supervised weight loss programs can lose weight at a safe and consistent rate; there is no crash dieting and no starvation mode, rather, patients are encouraged to eat a wide range of healthy food choices and monitor their serving sizes.
When should I see a doctor about my weight?

There are many signs that indicate when you should see a doctor about your weight; most people decide to consult a weight loss physician when they are ready to lose weight and start making more healthful choices. However, it can be easy to dismiss excess weight as not a serious problem, especially if you are feeling healthy. If you are experiencing any of the following signs, it is recommended to make an appointment with a doctor about your weight:

• You are considered obese or morbidly obese
• Excess weight interferes with everyday activities
• Weight limits mobility
• You run out of breath easily
• Range of motion is limited
• Obesity-related health concerns start to arise
Is medical weight loss effective?

Yes, medical weight loss is effective. The effectiveness of medical weight loss is due to a number of reasons that set it apart from traditional weight loss, including:

• Supervised by a medical doctor
• Custom-tailored to meet your specific nutritional and physiological needs
• On-going support from a medical professional

If you are trying to lose weight but have not seen results on your own, come to Boca Medical Care for our medical weight loss program. Contact us or schedule an appointment with our medical weight loss doctor, or visit our clinic conveniently located at 9250 Glades Rd #100 Boca Raton, FL. We look forward to serving you! We serve patients from Boca Raton FL, Deerfield Beach FL, Pompano Beach FL, Coral Springs FL, Delray Beach FL, Parkland FL, Boynton Beach FL, and Fort Lauderdale FL.