Semaglutide Injections for Medical Weight Loss in Boca Raton, FL
At Boca Medical Care, our team of medical professionals would be happy to provide you with further insights into semaglutide injections for weight loss. Semaglutide has many benefits including weight loss in a few weeks, and also helps in improving heart health and diabetes symptoms. Contact us today for more information or book in with one of our weight loss injection specialists at your earliest convenience. Boca Medical Care is Conveniently Located at 9250 Glades Rd #110 Boca Raton, FL 33434.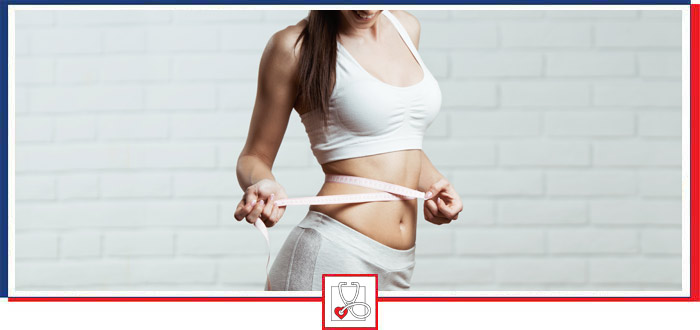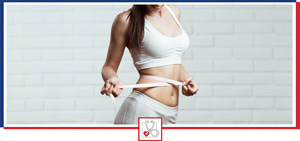 Table of Contents:
What are Semaglutide injections?
How do Semaglutide injections work?
What are the benefits of Semaglutide injections?
Who Qualifies for Semaglutide injections for medical weight loss?
Semaglutide is a weight loss injection that works by suppressing the activity of the hormone ghrelin. This hormone stimulates hunger and encourages individuals to eat, so by blocking its effects semaglutide can make individuals feel less hungry and help them consume fewer calories over the course of a day.
What are Semaglutide injections?

Semaglutide injections are a type of injectable medication used to treat type 2 diabetes and, more recently, weight problems. It is a glucagon-like peptide-1 (GLP-1) receptor agonist, which works by actively mimicking the action of a naturally occurring hormone in the body called GLP-1. These injections are administered once weekly by subcutaneous injection.
 
Semaglutide injections work by stimulating the release of insulin in the body, which helps to lower overall blood sugar levels.
 
Additionally, semaglutide injections, when given under medical supervision, can also help to reduce appetite, leading to weight loss.
How do Semaglutide injections work?

The active ingredient in semaglutide injections is a type of GLP-1 receptor agonist. GLP-1 is a naturally occurring hormone that is produced in the gut and plays a significant role in regulating blood sugar levels and hunger levels.
 
When this compound is injected into the bloodstream, it binds to the GLP-1 receptors in the pancreas. This triggers the release of insulin, which helps to regulate glucose levels in the bloodstream. In addition to this, semaglutide also slows down the rate at which glucose is absorbed by the body, which can further help to reduce blood sugar levels.
 
Lastly, semaglutide has been shown to help to reduce body weight and blood pressure, which is important for those with type 2 diabetes are may be overweight or obese.
What are the benefits of Semaglutide injections?

The benefits of semaglutide injections include:
 
● Improved Blood Sugar Control. Semaglutide injections help to control blood sugar levels by stimulating insulin production and reducing the production of glucagon, a hormone that raises blood sugar levels.
● Weight Loss. Semaglutide has been shown to help people with type 2 diabetes lose weight. It works by reducing appetite and increasing feelings of fullness, which helps to decrease calorie intake.
● Lowered Risk of Heart Disease. Semaglutide injections have been shown to reduce the risk of major cardiovascular events, such as heart attack and stroke, in people with type 2 diabetes.
● Improved Quality of Life. Studies have shown that people who take Semaglutide injections experience an improvement in their quality of life. This is because better blood sugar control and weight loss can lead to fewer symptoms of type 2 diabetes, such as fatigue and frequent urination.
● Convenience. Semaglutide injections can be given once a week and do not require daily injections. This can be a major benefit for people who struggle with regular injections.
Who Qualifies for Semaglutide injections for medical weight loss?

Generally, semaglutide medication is prescribed for people who have a body mass index (BMI) of 30 or higher. This is considered obese. It may also be prescribed for people with a BMI of 27 or higher who also have weight-related health issues such as high blood pressure, high cholesterol, or type 2 diabetes.
 
It is important to note that semaglutide injections are not a stand-alone treatment for weight loss. It is meant to be used in combination with a healthy diet and exercise plan. Patients must demonstrate a commitment to making lifestyle changes while taking the medication or else it may not be prescribed by their doctor.
 
Those patients who have a history of pancreatitis, gallbladder disease, or kidney problems may not be eligible for semaglutide injections. It is important to discuss any pre-existing medical conditions with a healthcare provider before starting this medication.
 
If you have questions about semaglutide injections or would like to discuss your options with a specialist, contact us today at Boca Medical Care or book online to schedule an appointment. Our professional and experienced team would be happy to help guide your decision for better overall health. Walk into our clinic in Boca Raton, 9250 Glades Rd #110. We serve patients from Boca Raton FL, Deerfield Beach FL, Pompano Beach FL, Coral Springs FL, Delray Beach FL, Parkland FL, Boynton Beach FL, and Fort Lauderdale FL.