Mounjaro Injections for Medical Weight Loss in Boca Raton, FL
If you're considering Mounjaro and are wondering if it's the right weight loss solution for you, contact us at Boca Medical Care. Our medical team would be happy to provide you with the insights you need to make a decision regarding your long-term weight management. Or, if you're ready to sit down in person with a specialist, book an appointment online at your earliest convenience. Boca Medical Care is Conveniently Located at 9250 Glades Rd #110 Boca Raton, FL 33434.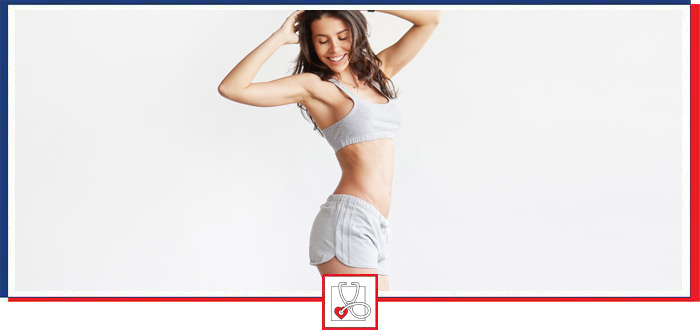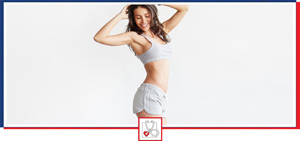 Table of Contents:
What are Mounjaro Injections for Weight Loss?
How do Mounjaro injections work for weight loss?
What are the benefits of Mounjaro injections?
Who qualifies for Mounjaro injections for medical weight loss?
Mounjaro injections are an innovative weight loss and blood sugar management product that helps the body burn fat by increasing metabolism and suppressing appetite.
The key ingredient in Mounjaro injections is Phentermine, which is an FDA-approved weight loss medication. It is combined with Vitamin B12 and other amino acids in a specialized formula that is designed to help individuals lose weight safely and effectively.
What are Mounjaro Injections for Weight Loss?

Mounjaro injections, also known as lipotropic injections, are a medical treatment that involves the careful dosing of specific nutrients that are designed to encourage weight loss.
 
These injectables contain a combination of vitamins and minerals, along with amino acids, that help to boost metabolism, burn fat, and increase energy levels. Mounjaro injections contain ingredients such as methionine, inositol, choline, and carnitine, which are known to have a positive effect on metabolizing fat.
 
When the body receives these nutrients, they are quickly absorbed into the bloodstream and used to break down fat and reduce the amount of fat that is stored in the cells. They may also be helpful in reducing food cravings and controlling hunger, making it easier to stick to a healthy diet.
How do Mounjaro injections work for weight loss?

Once injected into the body, Mounjaro injections effectively boost your metabolism, leading to increased energy. This enables individuals to burn more fat and calories throughout the day, as these shots stimulate the body's natural fat-burning processes. 
 
In addition, Mounjaro injections promote the production of growth hormone, which supports muscle growth and improves bone density, both of which aid in effective weight loss.
 
These injections also help reduce inflammation in the body, reducing the risk of developing cardiovascular disease and other obesity-related ailments as you move through your weight loss journey.
What are the benefits of Mounjaro injections?

Mounjaro injections have gained increasing popularity in recent years due to their promising weight loss results. Here are some of the significant benefits associated with Mounjaro injections:
 
● Boost Metabolic Rate. Mounjaro injections help boost metabolism, which is essential for weight loss.
● Appetite Reduction. The injections help suppress the appetite, leading to fewer food cravings and less calorie intake. They also help regulate blood sugar levels, which helps you feel fuller for longer, curbing food cravings.
● Reduce Fat Absorption. Mounjaro injections contain substances that help inhibit the absorption of dietary fat. This means that fewer calories get absorbed from the food you eat, leading to more efficient weight loss.
● Enhance Energy Levels. Weight loss can be exhausting, and Mounjaro injections help to enhance your energy levels, which is essential for exercise and physical activity.
● Boost Immune System. Mounjaro injections contain various substances that help boost immune function. These substances can help the body fight off infections and diseases caused by obesity.
Who qualifies for Mounjaro injections for medical weight loss?

Mounjaro injections are typically recommended for individuals who are overweight or obese and have struggled to lose weight through conventional methods such as diet and exercise.
 
Patients who have a BMI (Body Mass Index) of 30 or above are the most likely candidates for Mounjaro injections. However, some clinics may consider individuals with a slightly lower BMI if they have other health issues related to obesity, such as joint pain or sleep apnea.
 
Candidates must pass a medical evaluation to determine if they are suitable for the injections. Those with medical conditions such as diabetes, hypertension, or heart disease may not be eligible to receive this type of treatment.
 
It's important to remember that Mounjaro injections are not a quick fix for weight loss and should be viewed as part of a larger weight management plan that includes lifestyle changes such as regular exercise and a healthy diet.
 
If you're ready to talk to a weight loss specialist about Mounjaro and whether it's the right option for you, contact us at Boca Medical Care or book online for an appointment. Our team would love to support you in achieving your weight loss goals in a safe, healthy, and empathetic manner. Walk into our clinic in Boca Raton, 9250 Glades Rd #110. We serve patients from Boca Raton FL, Deerfield Beach FL, Pompano Beach FL, Coral Springs FL, Delray Beach FL, Parkland FL, Boynton Beach FL, and Fort Lauderdale FL.