Questions to Ask About Medical Weight Loss Program
Medical weight loss is beneficial for your overall health and well-being. Get rid of those extra pounds today and stay healthy. Weight loss programs are ideal for people with a BMI (Body Mass Index) above 30, who are considered obese and are at risk of developing weight-related health problems.

Contact us today

for more information or

book an appointment

with our specialists at your earliest convenience. Boca Medical Care is Conveniently Located at

9250 Glades Rd #110 Boca Raton, FL 33434

.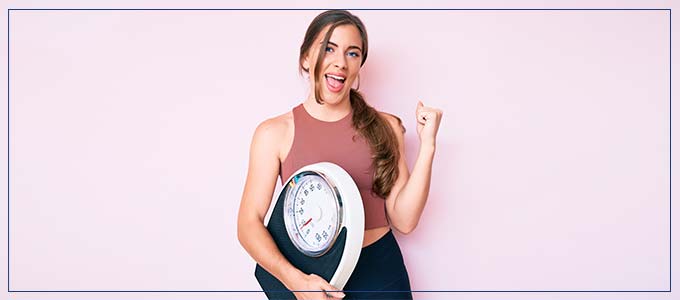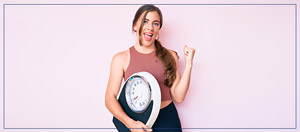 Table of Contents:
What do medical weight loss clinics do?
What is involved in medical weight loss?
Do you provide medical weight loss programs in Boca Raton?

What do medical weight loss clinics do?

Currently, in the United States, two out of three adults are overweight or obese. The good news is that weight loss clinics are designed to help those who struggle with weight loss so that they can achieve their desired weight and maintain a healthy weight for the long term.

A medical weight loss clinic will have trained weight loss clinicians, doctors, and medical professionals who use evidence-based weight loss techniques and strategies to develop personalized and supervised plans that will guide a patient through their weight loss journey.

In addition to the physical aspect of weight loss, a weight loss clinic will also help guide a patient through the lifestyle and behavioral changes that also play a vital role in not only achieving a targeted healthy weight but also maintaining long-term health and well-being.

A weight loss clinician will help their patient understand that weight loss is a gradual and long-term process, and with a focus on the behavioral aspect of the treatment, the patient is empowered to make the necessary changes that lead to improvements in all aspects of their health.

Over the years with the pandemic having kept more people at home, and with outdoor activities having been restricted, the lack of physical activities and excessive sitting has caused millions of Americans to gain even more weight. 
What is involved in medical weight loss?

Medical weight loss is the proactive management of diet, fitness, and healthy behaviors that is under the supervision of a physician.

After your initial consultation with a medical weight loss clinician, and determining if you will benefit from a weight loss program, your clinician will collect your health and medical history. They will do this in order to gain a clear understanding of your lifestyle and behavioral habits and any physical fitness activities you take part in.

They will also determine your BMI, which is the relationship between height and weight. Medical weight loss programs commonly involve comprehensive metabolic testing, as well as any medical diagnosis to help monitor any physiological shifts throughout the course of the program.

They will then design, along with your input, a customized weight loss program, that will take into consideration any limitations you may have.

Weight loss programs are not a one-size-fits-all, and every patient is different. Some people also suffer from chronic health conditions that create physical limitations, making certain exercises more challenging, or they may be on medications that affect their ability to take weight loss supplements.

Some weight loss programs will focus on a low-calorie diet, or a meal replacement plan under the supervision of their weight loss clinician, to kick-start weight loss at the beginning of the program.

Other programs may focus on losing one to two pounds per week, by making gradual dietary changes and working on low-impact exercises, like walking.

Your weight loss program will depend on your current weight, diet, exercise, and medical history, as well as any hereditary conditions related to weight that may run in the family.
Do you provide medical weight loss programs in Boca Raton?

Located in Boca Raton, FL, Boca Raton Medical Care offers a full spectrum of weight loss program options. Our programs include Semaglutide injections, diet and exercise advice, Mounjaro, and Ozempic. Our team of certified weight loss clinicians, and medical professionals, take your health and well-being very seriously. We are proud to offer the most advanced and effective weight loss methods available. ​For more information, contact us today at Boca Medical Care or book online to schedule an appointment. Visit our clinic in Boca Raton, 9250 Glades Rd #110. We serve patients from Boca Raton FL, Deerfield Beach FL, Pompano Beach FL, Coral Springs FL, Delray Beach FL, Parkland FL, Boynton Beach FL, and Fort Lauderdale FL.