Urgent Care Questions and Answers
Boca Medical Care in Boca Raton, FL proudly provides quality urgent care services to our patients. Dr. Khan is board certified in internal medicine and specializes in non-emergency illness and injury urgent care services for children to senior patients. For more information,

call us

today or simply request your

appointment online

.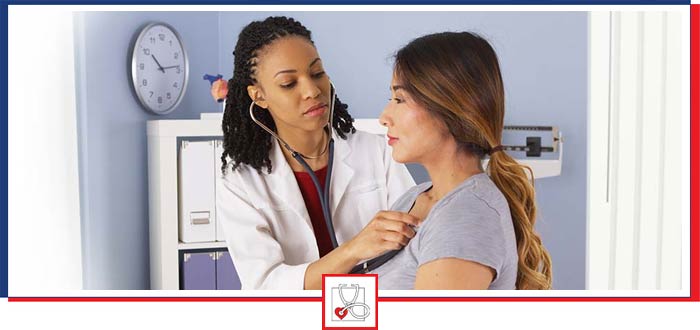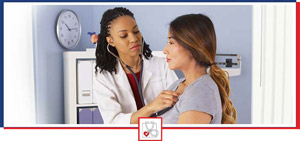 Table of Contents:
What can I go to urgent care for?
Where can I get blood work & x-ray done?
Is there urgent care near me in Boca Raton, FL?
When you need to see a doctor fast, skip the long wait at your local hospital's emergency room and forget the inconvenience of making an appointment with a traditional doctor's office. Instead, trust the highly-trained and experienced professionals at Boca Medical Care to provide you and your loved with the very best urgent care services available in and around Boca Raton. We offer comprehensive treatments for your most common illnesses and injuries in an efficient and welcoming office environment. Dr. Khan specializes in minor emergencies, sprains, pain, laceration, vaccinations, digital x-rays, onsite lab work, onsite prescriptions and physicals for employment, school or immigration.
Our staff is highly-qualified, friendly, and experienced, so you know that you will receive the very best treatment when you visit our office for urgent care. We believe in providing comprehensive healthcare, which means helping relieve our patients' everyday health issues as well as treat more urgent medical concerns such as fractures and serious illnesses that require immediate attention. We are proud to serve our community and work hard to offer a wide range of services that can serve all of your needs.
What can I go to urgent care for?

When you require urgent attention for a non-life-threatening illness or injury, Boca Medical Care can help. Our doctors can provide treatment for your most common urgent medical needs, including sinus and respiratory infections such as bronchitis and pneumonia, cold and flu symptoms, nausea and vomiting, burns, lacerations, and minor fractures. We pride ourselves on offering our patients high-quality care with the shortest waiting times possible in a clean and comfortable waiting area.

At Boca Medical Care, we want to ensure that you and your family have easy access to the medical treatments you need and deserve. We can treat children ages 4 and over, as well as adults and seniors. We accept many of the most popular insurance plans, including those by Aetna, Humana Gold and PPO, Blue Cross/Blue Shield, United Healthcare, and even Medicare. If you have questions about the types of insurance we accept, and whether yours can help cover your visit, please contact us today.
Where can I get blood work & x-ray done?

Our facilities at Boca Medical Care are state-of-the-art, and we maintain our own x-ray and laboratory testing onsite. That means we can provide you with the answers you need to start feeling better as soon as possible, so you can receive the proper treatment and start feeling better fast. We believe that providing these services is an important part of offering our patients the best medical care possible. There is no reason for you to have to travel to multiple locations or wait days to receive your results. We expediate the entire diagnostic process so that we can offer you fast and effective treatments that are customized to your individual needs.
Is there urgent care near me in Boca Raton, FL?

If you or a loved one are in need of urgent care in or near Boca Raton, FL, trust the experienced doctors and professional staff at Boca Medical Care to provide you with everything you need. We can offer precise diagnosis and effective treatment protocols to get you back on your feet quickly, so that you can return to your life without missing days of work, school, or other commitments while you wait to feel better.

For more information call us today or simply request your appointment online. We are conveniently located at 9250 Glades Rd #110. Boca Raton, FL 33434. We are ready to help you feel better! We serve patients from Boca Raton FL, Deerfield Beach FL, Pompano Beach FL, Coral Springs FL, Delray Beach FL, Parkland FL, Boynton Beach FL, and Fort Lauderdale FL.