Medical Marijuana Doctor Accepting New Patients in Boca Raton, FL
Are you in need of a medical marijuana doctor? Boca Medical Care offers exceptional healthcare and is accepting new patients, so call us today or book an appointment online. We are conveniently located at 9250 Glades Rd #110. Boca Raton, FL 33434.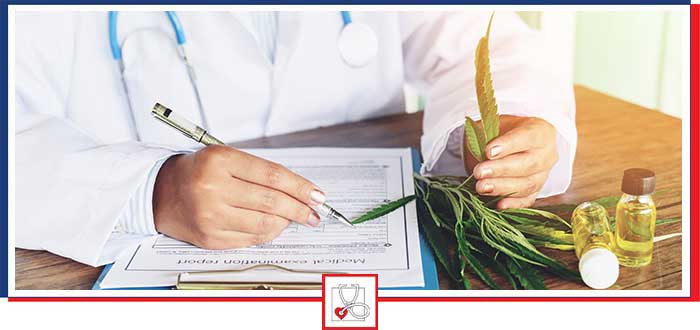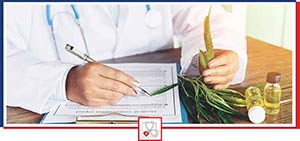 How do I choose a medical marijuana doctor?
A medical marijuana doctor is different from your primary care physician, and you will need to choose one carefully. Medical marijuana doctors are becoming increasingly popular as the medicinal effects of medical marijuana become more widely accepted and known. A doctor specializing in medical marijuana will be focused on determining if you qualify for an MMJ card and will perform an examination as needed to check your qualifications. You will want to find a doctor that is knowledgeable, professional, and ethical in their treatment using medical marijuana. Some easy tips to follow when trying to find a medical marijuana doctor include asking trusted friends for recommendations, checking the requirements for your state, and asking around about the doctor's ethics. As this is a new and lucrative industry, there are a lot of illegitimate people trying to capitalize off the industry. Watch for red flags such as a clinic that doesn't have a permanent home base and has a lot of turnovers in staff. Ensure you do your research on what a medical marijuana doctor can and can't provide, so that you can make a judgment call if something doesn't feel right in what they are offering.
What services does a medical marijuana doctor provide?
A medical marijuana doctor will ultimately be deciding if the patient they are meeting with is eligible and meets the qualifications to receive an MMJ card. A medical marijuana doctor does not provide patients with a diagnosis of their medical conditions, the patient must bring their medical records with them. The doctor will thoroughly review the patient's medical records with the patient in order to see what the diagnosis is that they are looking to get an MMJ card for, what treatments have been tried in the past, and learn about the patient. The doctor will also review the local medical marijuana program, letting the patient know of the statutory regulations, options for product administration, and where to obtain the prescribed products with their MMJ card. The doctor will put together a recommendation for the administration of the medical marijuana for the patient, walk them through the treatment, discuss and provide follow-up care during treatment and then submit the recommendation to the dispensary of the patient's choosing.
How can I find a good medical marijuana doctor near me who is accepting new patients?
It is important to find a professional, trained and trustworthy doctor for your medical marijuana needs. If your family doctor, primary care physician, or a specialist has recommended you seek medical marijuana as an alternative treatment, they may be able to provide you with a recommendation for a reputable medical marijuana doctor that they know and trust. Doctors have a network of other medical professionals they work with on a regular basis, and this would be the best place to start. In the case that they don't know of someone, you can check with your state's medical listing and see if they have any listings for medical marijuana doctors that are accepting new patients who are located near you. You can also always ask trusted friends or family members for their recommendations if you know they are undergoing a similar treatment plan. Boca Medical Care is accepting new patients for treatment in our Boca Raton, FL clinic.
How do I set up an appointment with a licensed medical marijuana doctor in Boca Raton?
Boca Medical Care, located in Boca Raton, FL offers medical marijuana treatment from our licensed medical marijuana doctor. Prospective patients can set up an appointment by giving our clinic a call or can request an appointment through our online appointment request form. Appointments are available Monday through Friday for patients seeking medical care for a wide variety of medical issues, including treatment using medical marijuana. Our medical marijuana doctor is fully qualified to examine patients and review their medical history to determine their eligibility to receive a medical marijuana card. Our support team is also happy to help our patients with the process of applying for one once the doctor has given his approval. For more information, please do not hesitate to call us, schedule an appointment, or visit our clinic at 9250 Glades Rd #100 Boca Raton, FL, for a walk-in appointment. We serve patients from Boca Raton FL, Deerfield Beach FL, Pompano Beach FL, Coral Springs FL, Delray Beach FL, Parkland FL, Boynton Beach FL, and Fort Lauderdale FL.