Annual Physical Exams Clinic in Boca Raton, FL
Boca Medical Care specializes in providing physical examination services and ensuring improved quality of life. If you are looking for an annual physical exam, contact us today. For more information,

Contact us now

! Walk-ins are welcome or 

request an appointment

. Boca Medical Care is conveniently located at 

9250 Glades Rd #110 Boca Raton, FL 33434

.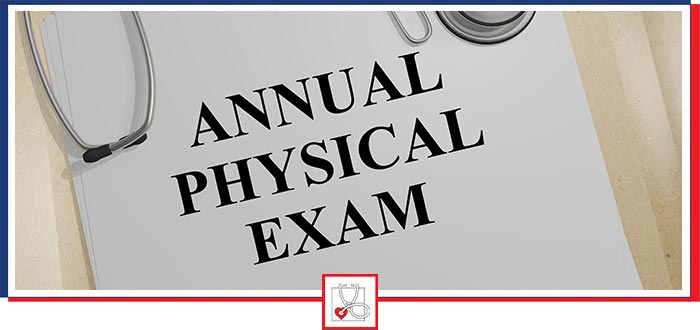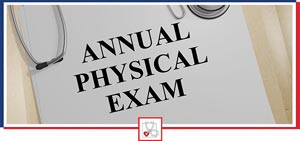 Table of Contents:
What is an annual physical?
What does a physical consist of?
Why should I get an annual physical?
Do primary care doctors offer annual physicals?
What is an annual physical?

An annual physical is a yearly exam, usually conducted by a primary care provider that provides an overview of your health, as well as screens for certain health issues and concerns. An annual physical is a basic, essential part of healthcare that most people will have an awareness of and experience within their lifetime. Depending on their healthcare needs and health history, some people may only ever see their family doctor or primary care physician during a yearly physical.

Some patients, like children, older adults, or those with chronic health conditions, may need more intensive or frequent physicals, or physicals that involve more tests and time than the basic annual physical. Usually, even healthy adults with no other ongoing care needs will receive an annual physical.
What does a physical consist of?

This may depend on your specific healthcare needs, health history, and the recommendations of your primary care doctor. Usually, a basic annual physical consists of:

• Measuring your height and weighing you
• Examining your skin for various abnormalities, such as moles or lesions that can potentially indicate some types of skin cancer
• Checking your eyes, ears, and throat
• Taking your blood pressure and checking your pulse
• Feeling the lymph nodes at your neck and armpits, to see if they are enlarged
• Checking your reflexes, by tapping or touching your joints, such as on your knee
• Listening to your heart and breathing
• Feeling your abdomen area for any abnormal growth or shape of the internal organs

Your gender and health history can have an impact on what is included in your physical exam. For example, women of a certain age may undergo a pap test or pelvic exam, to check for things like cervical cancer or other types of reproductive conditions or issues. Older men may require a prostate exam, to check for evidence of prostate enlargement or prostate cancer, a common issue that impacts that population. Depending on what is included in your physical, they can take anywhere from half an hour to longer.
Why should I get an annual physical?

An annual physical is an essential piece of primary healthcare. Even the healthiest of people should undergo an annual physical, as it is an important time to check in with your primary care provider about your overall health and to screen for the presence of underlying health issues. In some cases, you may be experiencing a health issue without even knowing it, or chalking up potential symptoms to something else.

A physical allows your doctor to check for these kinds of issues, and make sure nothing more serious is going on. It can also be an opportunity for your doctor to learn about changes in your life that can impact your health, such as a new job, a different diet, and supplements you may be taking, or perhaps whether you'd like to become pregnant, or if you are undergoing a new exercise regimen. While these are all normal changes in life, they can sometimes impact your health, and it's important that your doctor knows so they can monitor your health throughout.
Do primary care doctors offer annual physicals?

Yes, in general, most primary care doctors or family physicians will offer annual physicals. At Boca Medical Care, our primary care doctors can provide annual physicals for you and your whole family. We are currently accepting new patients, so contact us today to get set up. Usually, when you meet with a new provider, they will ask about your health history, and in some cases, may conduct a new physical to get themselves up to speed on your health. For more information on our annual physical exam, call us or schedule an appointment, or visit our clinic conveniently located at 9250 Glades Rd #100 Boca Raton, FL. We look forward to serving you! We serve patients from Boca Raton FL, Deerfield Beach FL, Pompano Beach FL, Coral Springs FL, Delray Beach FL, Parkland FL, Boynton Beach FL, and Fort Lauderdale FL.