School Physicals Q&A
School physicals have many benefits including health assessment, early detection of diseases, immunization status, sport participation, promoting healthy habits, parental peace of mind, and better academic performance. Boca Medical Care offers comprehensive school physical exams. For more information, give us a

call

or book an appointment online. We are located at 

9250 Glades Rd #110. Boca Raton, FL 33434

.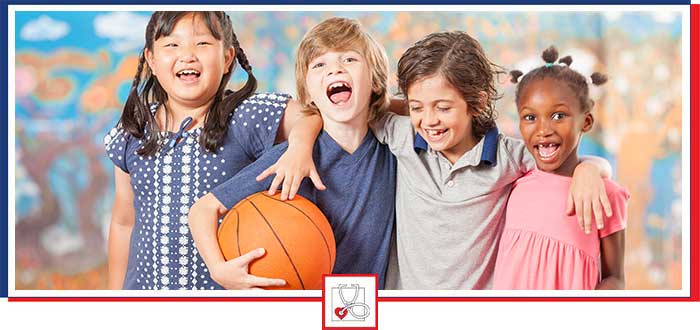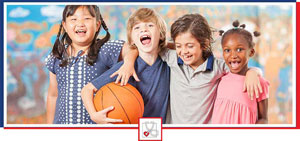 Table of Contents:
What is a physical exam for school?
What does a School Physical include?
What are the benefits of a School Physical?
How do I prepare for a school physical?
The new school year always brings with it a combination of excitement and nervousness to parents and students alike. Students want to be accepted and find success, while parents want their children to be safe, stay healthy, and do their best. At Boca Medical Care, we can help students stay healthy and find success with school physical exams. To give you a better idea of what school physicals are all about, we have answered some commonly asked questions below.
What is a physical exam for school?

A physical exam for school, also known as a school physical, is a yearly requirement in some schools for every student to have a medical examination conducted by a doctor that provides an overall report on the student's health, medical history, any significant health issues or special requirements, and vaccination status. Such exams typically take place in the months and weeks leading up to the new school year.

School physicals are an essential part of preventive and diagnostic medicine, as they alert parents, students, and teachers to any health issues a particular student may be dealing with and the necessary precautions and care that should be administered to that student for them to have success and to prevent further injury or exacerbation. They can also provide early detection of illness or medical conditions when they are at their most treatable.
What does a School Physical include?

If it is your first time receiving a school physical exam from a doctor, the first thing that will occur with a school physical is a comprehensive review of your child's medical history. This review will be conducted through a questionnaire form you can fill out or in discussion with your child's doctor.

The medical history review will cover such things as any diagnosed medical conditions your child has, any medications or supplements they routinely take, current treatments they are undergoing, vaccination records, as well as information on the medical history of their immediate family, that is, any diseases or illnesses that are common in your family.

After the medical history review, your child's doctor will conduct a comprehensive physical evaluation, checking things such as their height and weight, blood pressure, heart rate, vision, hearing, bone and muscle health, heart and lung function, and more. Depending on the child's age, the doctor may also ask you or your child about any mental health concerns, social development, and other areas that could affect their experience at school.

Based on the medical history review and physical examination, your child's doctor may make recommendations about adjustments or changes you can make to make their transition back to the classroom streamlined and healthy. If your child participates in extracurricular sports, some injury prevention guidance may be offered, as well as advice on diet, nutrition, and exercise. Finally, if your child requires any vaccinations, they can be provided at a school physical.
What are the benefits of a School Physical?

School physicals can provide many benefits to students and parents alike. Some of these benefits include:

• Learn of external factors that could impact any issues your child experiences at school
• Make sure your child is safe and healthy and has all the necessary vaccinations
• Learn of any areas where your child may be vulnerable to medical issues and how you can help keep them safe and healthy
How do I prepare for a school physical?

Preparation for a school physical is fairly minimal. Still, you will want to make sure your child's medical records are in order and to have a current list of any medications, supplements, or treatments they are taking or undergoing so you can give the doctor conducting the physical accurate and up-to-date information concerning your child's health.

Boca Medical Care is proud to provide school physicals to students in Boca Raton, Florida, and the surrounding areas! For an appointment or more information about school physicals at our clinic, please do not hesitate to call us, schedule an appointment, or visit our clinic at 9250 Glades Rd #100 Boca Raton, FL, for a walk-in appointment. We serve patients from Boca Raton FL, Deerfield Beach FL, Pompano Beach FL, Coral Springs FL, Delray Beach FL, Parkland FL, Boynton Beach FL, and Fort Lauderdale FL.