Medical Marijuana Facts Questions and Answers
Read on to find out the amazing facts about medical marijuana. Boca Medical Care provides medical marijuana certification, licensing, and evaluations in Boca Raton, FL. Call us for more information. Boca Medical Care is conveniently located at 9250 Glades Rd #110 Boca Raton, FL 33434.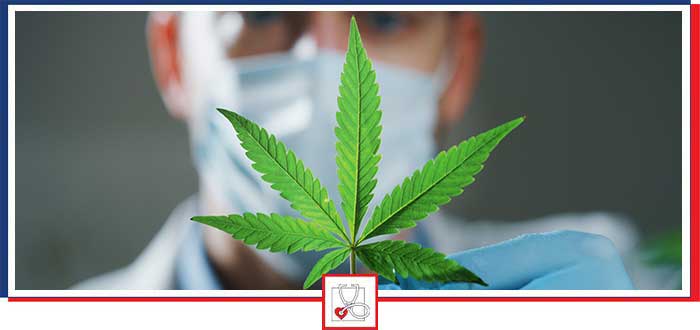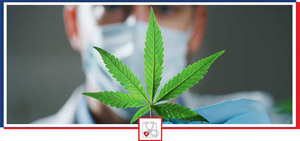 Whether you are dealing with chronic pain, depression, post-traumatic stress disorder, or another condition, you may benefit from medical marijuana treatment. If you have a medical condition that you think could benefit from medical marijuana, our medical marijuana provider Boca Medical Care in Boca Raton, FL, would be pleased to see you for a consultation to determine your eligibility for a medical marijuana card.
What are the benefits of using medical marijuana?
Medical marijuana can provide numerous benefits to patients for whom it is prescribed! Some of the benefits medical marijuana has shown to provide for patients include the following:
Alleviates symptoms of anxiety, depression, post-traumatic stress disorder (PTSD), and attention deficit hyperactivity disorder (ADHD)
Can help with alcoholism or opioid dependencies and addictions
Fights certain types of cancer and improve cancer symptoms
Helps with weight loss
Improves lung capacity
Increases blood circulation, lowers blood pressure, and stabilizes blood sugar to help with the prevention of diabetes
Relieves chronic pain, including arthritic pain
Reduces pain and symptoms associated with multiple sclerosis (MS) and Parkinson's disease
Treats epilepsy, glaucoma, and inflammatory bowel diseases, such as Crohn's disease or ulcerative colitis
It is important to note that the benefits of medical marijuana are still being researched; as such, some people may not respond positively to medical marijuana, as it is not a one-size-fits-all solution to medical problems.
How can I take medical marijuana?
There are several different ways that you can take medical marijuana. The following is a list of some of the different ways that you can take medical marijuana:
Apply it to your skin with a topical cream, lotion, oil, or spray
Eat it in the form of an edible, such as a gummy, chocolate bar, or other options
Inhale it through a vaporizer or joint
Sublingually, by placing a few drops of liquid under the tongue
Your medical marijuana provider can go over the pros and cons of each administration route for medical marijuana with you to determine which method will work best for you.
Do I need to see a doctor to get a medical card to get medical marijuana?
In order to get a medical marijuana (MMJ) card so that you can receive medical marijuana, you must first see a doctor who is registered within your state's medical marijuana program. The registered medical marijuana doctor will then evaluate your condition to determine if you qualify for a medical marijuana card.
At Boca Medical Care in Boca Raton, FL, Dr. Irfan Khan, MD, is registered with The Florida Department of Health's Office of Medical Marijuana Use (OMMU). As such, he is fully qualified to provide medical marijuana card and prescribe medical marijuana to eligible patients. Dr. Khan is a board-certified internal medicine doctor with well over 20 years of experience.
Do I need to update my medical marijuana card each year?
For patients living in the state of Florida, you will need to renew your medical marijuana identification card each year. With that being said, the process of renewing your MMJ card is fairly straightforward, as you can do so directly through the Florida Department of Health website. If you would like more information or assistance with renewing your medical marijuana card, our medical marijuana provider can let you know how to go about renewing your card.
For more information about medical marijuana or to schedule an appointment with Dr. Khan for medical marijuana certification or prescription, we welcome you to give us a call or schedule an appointment through our website! You can find Boca Medical Care at 9250 Glades Road, Suite 100, in Boca Raton, Florida. We serve patients from Boca Raton FL, Deerfield Beach FL, Pompano Beach FL, Coral Springs FL, Delray Beach FL, Parkland FL, Boynton Beach FL, and Fort Lauderdale FL.