Marijuana Evaluation Clinic in Boca Raton, FL
Medical marijuana is now being seen as a viable medicine for a number of ailments, so

contact us

today or visit us online to book an appointment. Our team of leading healthcare professionals are here to discuss the benefits of medical marijuana and if its right for you. Our medical marijuana doctor is conveniently located at 

9250 Glades Rd #110, Boca Raton, Fl 33434

.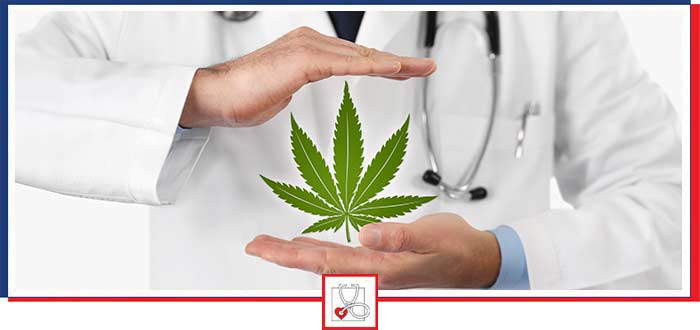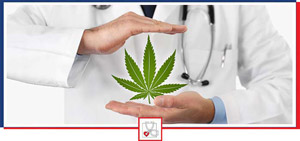 Table of Contents:
What is medical marijuana?
What does medical marijuana treat?
How is medical marijuana administered?
What illness qualifies for medical marijuana?
What is medical marijuana?

Medical marijuana is a derivative of the Cannabis sativa plant that has been shown to be effective to relieve serious and chronic symptoms of some diseases and illnesses. In the U.S. marijuana use is prohibited under federal law for any reason. However, some states do allow the use of marijuana for medical purposes to treat nausea, pain and other symptoms. Medical marijuana refers to two chemicals in the Cannabis sativa plant that are used for medicinal purposes – cannabidiol (CBD) and delta-9 tetrahydrocannabinol (THC). When people who use marijuana talk about the "high" they feel, that is the result of the THC in marijuana. CBD does not cause this high and can be used as a calming agent in people and animals who suffer from anxiety issues. While medical marijuana is legal in some states, a person in possession of it can still be arrested and charged with possession as the federal law supersedes state law.
What does medical marijuana treat?

Research on the effectiveness and safety of medical marijuana is ongoing to understand the short and long-term effects of marijuana on both the illness or disease it is being used to treat and the overall health and well-being of the patient taking it. There has been evidence to show it useful and successful in treating some conditions where possible negative long-term effects of marijuana use are better than the alternative effects of not taking it. So far it has proven effective in reducing chronic pain, vomiting and nausea caused by chemotherapy treatments and easing muscle pain and stiffness caused my multiple sclerosis. Further research is still being conducted to determine the viable treatment options using medical marijuana for conditions such as Alzheimer's disease, cancer, Crohn's disease, ALS, epilepsy, glaucoma, HIV and AIDS, chronic and severe pain and other conditions. If you are wondering about using medical marijuana as a treatment option for an illness, talk to your primary care physician to get their opinion. As they are familiar with your medical history, they can provide you with some insights into the risks and benefits.
How is medical marijuana administered?

Medical marijuana can be administered in several ways, depending on your symptoms and the reason you are seeking it as a treatment option. It will also depend on the benefit and effect you are looking to achieve from taking medical marijuana. Everyone will react to marijuana in a different way and the type of administration into the system will have varying effects. For example, getting the drug into your system through smoking it like a cigarette or inhaling it through a vaporizer will provide the quickest form of relief and feeling of the effects. Eating it in some form will take longer for the chemicals to enter the bloodstream to provide a delay in feeling the effects from the drug. There are additional ways of administering medical marijuana such as liquid drops that are placed under the tongue or through lotions, creams and oils that are rubbed into the skin. Lotions, creams and oils applied to the skin don't create a "high" as the medical marijuana isn't absorbed into the bloodstream and therefore doesn't reach the brain, even if the product were to have THC in it.
What illness qualifies for medical marijuana?

The illnesses and diseases that qualify for the use of medical marijuana will depend on the state where you live or are seeking treatment using medical marijuana. As different states have different laws and the federal law prohibits the use of marijuana for both recreational and medicinal purposes, each state can differ in their own individual laws. The most commonly approved use of medical marijuana is the treatment of vomiting and nausea brought on by chemotherapy treatment. It can also be used to treat weight loss in AIDS patients and relieve muscle stiffness associated with multiple sclerosis. Your doctor can help you determine if medical marijuana is a viable treatment option for you and if you qualify for a medical marijuana card for better access to medical marijuana.

If you or someone you know is looking for a medical marijuana doctor, come to Boca Medical Care today! Our doctor is experienced in medical marijuana certifications, licensing and evaluations, and can help you get your prescription today! To talk with a member of our specialist team, contact our office today. Or to book an appointment, visit us online or simply give us a call! We serve patients from Boca Raton FL, Deerfield Beach FL, Pompano Beach FL, Coral Springs FL, Delray Beach FL, Parkland FL, Boynton Beach FL, and Fort Lauderdale FL.