Immigration Medical Exams Q&A
An immigration medical exam is a medical exam for immigration purposes. This exam is needed if an individual is applying for certain types of visas or seeking permanent residency in a new country. Boca Medical Care specializes in immigration medical exams near Boca Raton, FL. For more information, please 

contact us now

or 

request an appointment

. Boca Medical Care is conveniently located at 

9250 Glades Rd #110 Boca Raton, FL 33434

.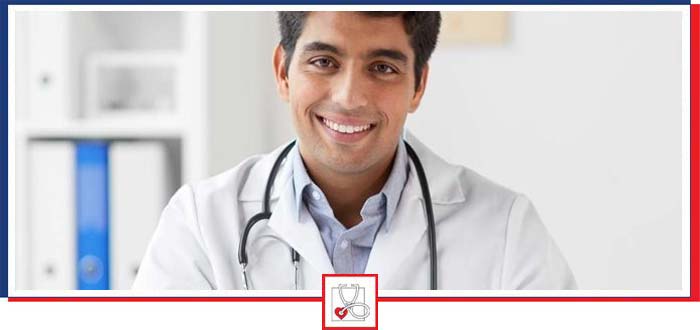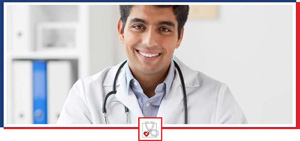 Table of Contents:
Can I go to any doctor for an immigration medical exam?
How long does an immigration medical exam take?
Will my insurance cover an immigration medical exam?
When you require an immigration medical exam, you want to find a doctor who is certified to perform these specialized physicals and has experience completing the necessary paper work. At Boca Medical Care, Dr. Irfan Khan and his dedicated medical staff have been performing these exams for many years, and the reports we submit are thoroughly inspected beforehand, which minimizes the chance for errors or omissions that may invalidate your application. If you live in Boca Raton, FL and are looking for an experienced doctor to provide you immigration medical exam, we can help.
Can I go to any doctor for an immigration medical exam?

Your immigration physical must be performed by an authorized physician. If you do not seek out the services of a certified doctor, your immigration application will not be able to be completed. Dr. Khan is an authorized Civil Surgeon, which means he is certified to complete immigration medical exams. If you live in the Boca Raton, FL area, Boca Raton, FL may seem like a long way to go to visit with a doctor, but the assurance that your immigration medical exam and I-693 Report of Medical Examination will be completed correctly is certainly worth the short drive. We can provide all of the services you need in our clinic, so you can spend less time waiting for the necessary results and can submit your completed immigration application as quickly as possible.
How long does an immigration medical exam take?

Each applicant's case will vary slightly depending on the complexity of their current health status and whether they have previously received vaccinations. On average, patients may expect their immigration medical exam to take anywhere from 45 minutes – 1 hour. This will include the required blood testing and chest x-ray and the physical exam. If any of the required lab tests return an unfavorable result, you will be required to schedule a follow-up visit. You may also need to revisit the office if you have not previously received the appropriate vaccinations. Your physician will be able to answer specific questions about any return visits that may be required during the course of your appointment, so you can better understand the total amount of time you will need to complete all of the necessary immunizations. You should bring the Form I-693, government-issued photo identification, any vaccination records, medical insurance card if you have it, and accepted payment method with you to your appointment. By making sure you have all of the necessary documents with you, you will help expedite your physical exam experience.
Will my insurance cover an immigration medical exam?

Unfortunately, most health insurance coverage does not include an immigration medical exam. However, if you have insurance, you should check with your insurance company about whether the specific plan you have may offer coverage for such an exam. Immigration physicals cost about $275 on average, and the payment must be made at the time of your appointment. It is also important to remember that, while this approximate cost does include the required blood work and x-ray evaluations, it will not include the cost of any vaccines you may require during your exam. If you have questions about the exact cost of your medical exam for immigration application and how you can pay our office, you can contact Boca Medical Care directly by speaking with a friendly and knowledgeable staff member. We want to help as many people as possible by providing this necessary physical exam for adults and children who are applying to immigrate into the United States of America.

If you live in the Boca Raton,FL area, trust Boca Medical Care in Boca Raton, FL to provide you and your family with the immigration medical exam services you need to complete your immigration application. For more information, please contact us now or request an appointment. Boca Medical Care is conveniently located at 9250 Glades Rd #110 Boca Raton, FL 33434. We serve patients from to Boca Raton FL, Deerfield Beach FL, Pompano Beach FL, Coral Springs FL, Delray Beach FL, Parkland FL, Boynton Beach FL, Fort Lauderdale FL, and surrounding areas.