Medical Cannabis Q&A
Dr. Irfan Khan and his team offer medical cannabis certifications, licensing and evaluations in Boca Raton, FL.

Contact us

for more information. Boca Medical Care is conveniently located at

9250 Glades Rd #110 Boca Raton, FL 33434

.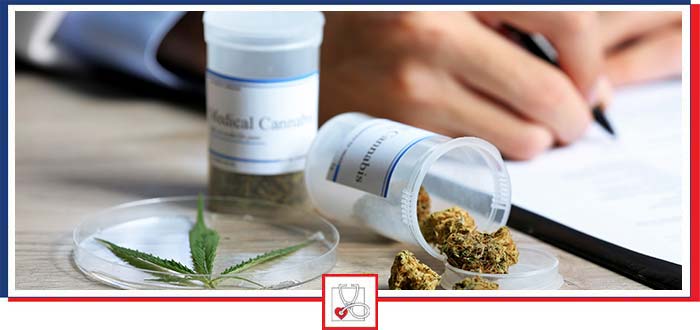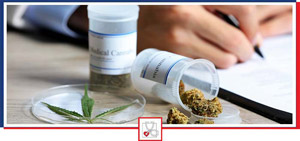 Table of Contents:
What is medical cannabis?
What are the benefits of medical cannabis?
What is it used for?
How is it used?
Cannabis has been used for medical purposes for thousands of years. However, it was first introduced into Western medicine in the 19th century. Since then, it is had several developments and advancements in how it is administered and what it is used for. Currently, medical cannabis is used in particular regions of the United States for several health conditions. At Boca Medical Care in Boca Raton, FL, we are proud to provide medical cannabis to any patients who have or are eligible to receive a medical marijuana card.
What is medical cannabis?

Medical cannabis, also known as medical marijuana, refers to the medical use of the Cannabis indica or Cannabis sativa plant to relieve the symptoms of various chronic illnesses or injuries.

Both Cannabis plants contain biologically active substances in their leaves, flowers, and buds, which means that they exert a direct physiological effect on any person or organism that they interact with. These biologically active substances include tetrahydrocannabinol (THC)—which is the principal psychoactive component of Cannabis—as well as cannabidiol (CBD) and cannabinol (CBN). The THC portion of cannabis alters how a person thinks, acts, and feels, while CBD is often used to lessen pain and help with other symptoms.

With that in mind, there are often different strains of medical cannabis with various THC to CBD ratios to produce particular effects depending on what the patient needs.
What are the benefits of medical cannabis?

Medical cannabis can provide a wide range of benefits to those who are eligible to take it. Some of the many possible health benefits of medical cannabis that other doctors, medical researchers, and patients have found from prescribing and using it include the following:

• Fewer muscle spasms
• Help with weight management, including both weight loss and weight gain
• Improved blood circulation, lowered blood pressure, and more balanced blood sugar for the prevention of diabetes
• Improvements in immune and digestive function, as well as mood and emotional regulation
• Increased appetite
• Relief from chronic pain
• And more!
What is it used for?

There are numerous conditions, injuries, and illnesses that medical marijuana is used for, such as the following:

• Anorexia, and other eating disorders
• Anxiety, depression, post-traumatic stress disorder (PTSD), attention deficit hyperactivity disorder (ADHD), and other mood and anxiety disorders
• Arthritis
• Autism
• Cancer pain, as well nausea associated with chemotherapy
• Crohn's disease, ulcerative colitis (UC), and other inflammatory bowel diseases
• Epilepsy
• Glaucoma
• HIV/AIDS (Human immunodeficiency virus and acquired immunodeficiency syndrome), particularly for weight loss
• Multiple sclerosis (MS)
• Parkinson's disease
• And several others!
How is it used?

Medical cannabis can be used in several different ways. The precise way medical cannabis is prescribed to patients typically depends on the patient's preference and their doctor's recommendation. With that being said, medical cannabis can be used in the following ways:

• Apply it to the skin with a topical cream, lotion, oil, or spray
• Brew and drink it as a tea
• Eat it in an edible form, through either prepared or homemade means, such as a brownie, gummy, or chocolate bar
• Inhale it through a vaporizer or as a vapor
• Smoke it as a dried plant
• Spray or place a few drops of it underneath the tongue

If you would like more information about medical cannabis or want to schedule a medical cannabis consultation with our medical cannabis provider at Boca Medical Care, we would be pleased to hear from you! You can either schedule an appointment through our website, call us, or visit our clinic at 9250 Glades Road, Suite 100, in Boca Raton, Florida, for a walk-in appointment. We serve patients from Boca Raton FL, Deerfield Beach FL, Pompano Beach FL, Coral Springs FL, Delray Beach FL, Parkland FL, Boynton Beach FL, and Fort Lauderdale FL.