When should you go to Urgent Care vs ER?
The emergency department treats patients with life-threatening situations. Urgent care is for conditions that are minor or moderate in nature. These conditions include sickness, fever, chills, muscle soreness, sprains, allergic reactions, and minor cuts. Our experienced and knowledgeable specialists provide the highest quality of care, helping you achieve the relief you're looking for. Consult

Dr. Irfan Khan, MD

, at Boca Medical Care if you are experiencing any minor health issues. Dr. Irfan Khan, MD, is a diplomat at the American Board of Internal Medicine and he has over 10 years of experience.

Contact us today

for any questions that you may have regarding our available urgent care services – we're always happy to talk through any of your concerns. Walk-Ins are welcome or

request an appointment

. Boca medical care is conveniently located at

9250 glades rd #110 Boca Raton, FL 33434

.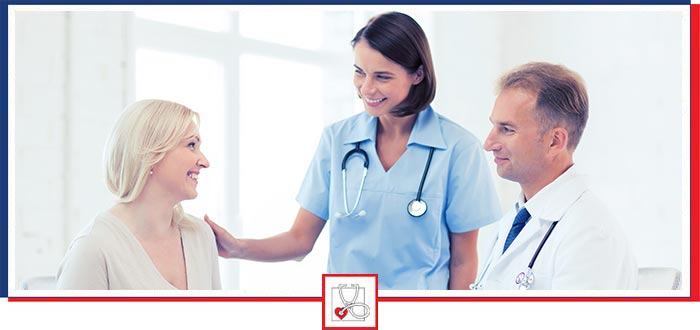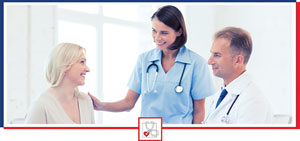 Table of Contents:
Is urgent care faster than ER?
What is the difference between urgent care and emergency care?
Is it better to go to urgent care or ER?
What are some benefits of going to urgent care instead of an ER?
If you're experiencing a problem that isn't severe enough for the emergency room (ER) but still requires medical attention, visiting an urgent care clinic is often the best option. With walk-in services available and an affordable rate of care, it's often the most feasible and readily available option for those who need non-urgent medical assistance. At Boca Medical Care our team of medical professionals is committed to getting you back to feeling your best.
Is urgent care faster than ER?

Urgent care offers a significantly faster rate of care than the emergency room (ER) for medical issues that are minor or moderate in nature. Conditions such as sickness, fever, chills, muscle soreness, sprains, allergic reactions, and minor cuts and burns can be treated affordably and efficiently at an urgent care facility. 

Urgent care facilities largely see people on a first-come-first-serve basis as compared to an ER that serves patients based on the severity of the condition they've come in with. This allows for shorter wait times for people who are suffering from a non-emergency medical issues. 

However, if you're experiencing a severe or emergency medical condition, such as a stroke, heart attack, a severe burn, broken or protruding bones, or loss of consciousness, then the ER is where you should head. ERs are better equipped to handle critical medical issues that require a high level of medical care, expertise, services, and resources.  
What is the difference between urgent care and emergency care?

Emergency rooms are located in hospitals and treat severe, life-threatening health problems where a patient is in danger of losing their life or suffering severe medical consequences. They are open 24/7, provide round-the-clock care for patients, and offer extensive access to medical equipment, specialists, doctors, nurses, and surgeons. An ER is also able to accommodate walk-in patients as well as those arriving by ambulance. 

In comparison, urgent care centers are staffed to treat non-emergency medical situations that may or may not require immediate care. They often offer walk-in services, have extended evening and weekend hours, and see patients on a first-come-first-serve basis. Wait times are generally shorter at urgent care and their services are more affordable than the same services offered in the ER. This makes them a better choice for those that need medical treatment but aren't suffering from a life-threatening condition. 
Is it better to go to urgent care or ER?

Your unique medical situation will dictate whether you should go to urgent care or the emergency room. If your condition is mild/moderate and is not life-threatening, urgent care is the appropriate route. However, if your illness or injury is life-threatening, or you believe that it could be life-threatening, heading to the emergency room is the best option.

Common conditions treated at urgent care are:  

• Allergies
• Asthma 
• Cold and flu 
• Cough
• Cuts, scrapes, and minor lacerations 
• Earaches
• Fever 
• Mild burns
• Muscle and joint pain 
• Nausea
• Rash
• Sore throat
• Sprains
• Vomiting

You should visit the emergency room, or contact emergency services if you have any of the following: 

• Signs of a stroke
• Signs of a heart attack
• A severe allergic reaction
• Loss of consciousness
• A head or spine injury 
• Severe abdominal pain
• Severe burns
• Severe lacerations 
• A broken bone 
• Loss of a limb
• Vision loss
• Difficulty breathing

If your condition cannot be treated at urgent care, your attending healthcare professional may transfer you to the ER or recommend a specialist depending on your unique medical situation. 
What are some benefits of going to urgent care instead of an ER?

When it comes to treating non-emergency conditions, urgent cares offer the same amount of experience and expertise without the time-cost and price tag of the ER. For those suffering from mild-to-moderate issues, urgent care is often the preferable choice. 

The benefits of urgent care include: 

• Seeing knowledgeable and experienced staff that can tend to non-emergency issues. They can also refer you to a specialist or to the ER, if necessary. 
• They provide a wide array of medical, laboratory, and diagnostic testing
• It's cost-effective and less expensive than the ER 
• They offer shorter wait times so you can see a doctor more quickly 
• They offer flexible hours, often open evenings, weekends, and holidays 
• Walk-in services are available so there's no need to schedule an appointment 

For medical care that you can depend on, trust our team at Boca Medical Care. We can help you diagnose and treat your health issues so that you can get back to living your best life. Contact us today for more information about our urgent care services. We also offer appointments and walk-in services for your convenience. Boca Medical Care is located at 9250 Glades Rd #100 Boca Raton, FL 33434. We serve patients from Boca Raton FL, Deerfield Beach FL, Pompano Beach FL, Coral Springs FL, Delray Beach FL, Parkland FL, Boynton Beach FL, and Fort Lauderdale FL.