Urgent Care Doctors Accepting New Patients in Boca Raton, FL
Boca Medical Care offers comprehensive urgent care and is accepting new patients, so call us today, or book an appointment online. We are conveniently located at 9250 Glades Rd #110. Boca Raton, FL 33434.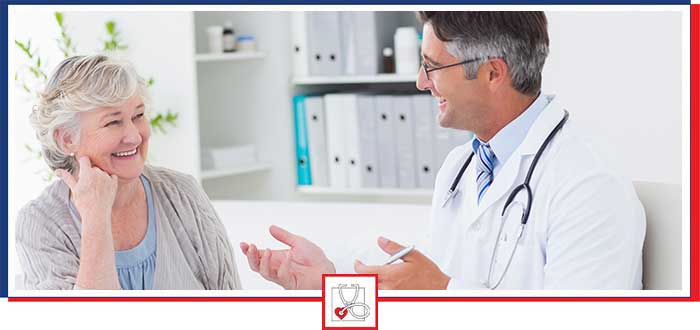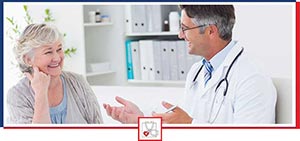 How do I choose an urgent care center?
Urgent care provides people with an easy, convenient, quick, and cost-effective option for medical attention, without a costly trip to the hospital emergency room. Patients can choose urgent care based on several factors, as urgent care operates on a walk-in basis, with patients being seen in the order in which they arrive. Factors that can affect the choosing of an urgent care include the hours of operation, its proximity to where you are when needing medical care, and the services it offers. Urgent care provides treatment to patients with medical conditions that require treatment within 24 hours, that are not considered to be life-threatening in nature. Life-threatening illnesses and injuries, as well as complex medical cases, need to be treated through an ER or by calling 911 for immediate medical attention. Urgent care can be used when your family doctor isn't available or additional testing such as lab tests and x-rays are required for a diagnosis.
What services does urgent care provide?
Urgent care provides a wide range of medical services and treatments for patients of all ages, from pediatric patients through to geriatric patients. At Boca Medical Care, our team can provide patients with diagnosis and treatment for medical issues such as sprains, strains, lacerations, physicals, coughs, cold and flu, ear infections, sore throat, minor fractures, and a wide range of additional conditions. To help with our diagnosis, we have an onsite laboratory to quickly process lab tests performed through the urgent care, as well as the ability to perform and assess x-rays. We are able to fulfill prescriptions onsite as well. Patients who come to Boca Medical Care can walk out of their visit with an accurate diagnosis and a complete treatment plan to get them back on their feet and on the road to recovery. So long as the medical issue isn't life-threatening or complex that requires extensive testing or invasive treatment, it can be treated through an urgent care.
Is urgent care covered by insurance?
Urgent care visits are less costly than a trip to the hospital emergency room, however, there is still a cost associated with them. Most health insurance plans do cover urgent care visits; however, it is always best to check with your insurance provider to find out exactly what your coverage is. In some cases, the patient may need to pay a co-pay at the time of their appointment, which is a type of deductible for their insurance. The patient should also check with the urgent care to see what insurance plans they accept directly to avoid having to pay out of pocket for the appointment and then submit it back to their insurance for reimbursement. In some cases, insurance providers may also provide coverage only for specific doctors or urgent care centers that they have partnered with. When in doubt, always contact your insurance provider to know your coverage, and check the website or call the urgent care that you are planning to visit to find out their policy on insurance coverage.
Is Boca Medical Care accepting new patients?
Boca Medical Care is accepting new patients into our practice. For urgent care, patients are seen on a first-come, first-served walk-in basis and do not need to be current patients of the clinic in order to receive medical care. Patients can choose to make an appointment to discuss their medical needs with our team, or they can get seen through our walk-in urgent care. We provide a wide variety of services through our urgent care so patients can be seen quickly and easily when they require medical attention for their illnesses and injuries. We offer onsite lab services and x-ray testing, as well as an onsite pharmacy, to provide our patients with a one-stop-shop for their diagnosis and treatment in a single visit. For more information, call us, schedule an appointment, or visit our clinic at 9250 Glades Rd #100 Boca Raton, FL, for a walk-in appointment. We serve patients from Boca Raton FL, Deerfield Beach FL, Pompano Beach FL, Coral Springs FL, Delray Beach FL, Parkland FL, Boynton Beach FL, and Fort Lauderdale FL.